8 Ways to Increase YouTube Subscribers in 2023
How can you get subscribers on youtube
YouTube is all about subscribers, and one of the most important metrics for determining success on YouTube is the number of subscribers your channel has. More subscribers equates to more views on your videos.
Posting videos on a regular basis has a significant impact on your subscriber count because the more videos you post, the more people watch them. As a result, you receive more engagements, likes, and shares.
However, getting YouTube subscribers requires more than just posting videos. Here are some suggestions for increasing YouTube subscribers:
How Can You Get Subscribers On Youtube | Tip #1: Create engaging and informative content
If you want people to watch your video, you must create engaging and informative content. Here are some ideas for improving your content:
Create your content with a specific audience in mind.
Plan your video script ahead of time to ensure that all relevant points are covered and that you do not overwhelm the viewers with unnecessary information. If you believe that one video contains too much information, divide it into several videos.
Viewers appreciate it when you use a good example every now and then. Use as many examples as possible, and make sure they are from reputable websites.
Make your content more appealing by including visuals.
Always begin your videos with an intriguing hook that will entice viewers to watch the rest of the video.
Use only original content. If you use someone else's content, your video will be less engaging, and you may end up alienating people.
Include cards, end screens, and pattern interrupts to keep your audience interested.
The frequency of your uploads is the next critical factor to consider in this how to increase YouTube subscribers article.
Tip #2: Create and publish videos frequently
There is no doubt that regularly creating and publishing videos helps to increase your subscriber base. People will not want to subscribe to your channel if you haven't published in a long time.
YouTube channels that publish more than once a week outperform those that do not, according to Social Media Examiner. When someone subscribes to your channel, they will receive an email notification whenever you upload a new video. If someone receives an email notification once a week, they are more likely to engage with your video, especially if the content is unique, engaging, and informative.
So, if you can afford to publish more than one video per week, your chances of gaining more subscribers increase, and you can get them faster if you use a fixed frequency strategy.
After you have finished uploading your content, you must optimize it. As part of this how to increase Youtube subscriber article, let's look at how you can do it.
Tip #3: Optimize your YouTube videos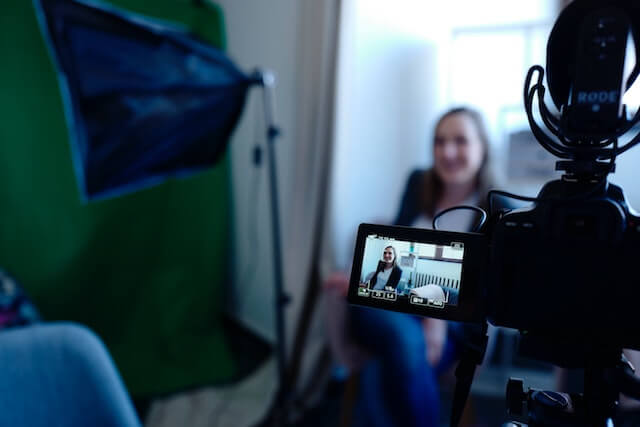 Optimizing your videos raises the visibility of your content on YouTube. People who watch your videos are more likely to engage with your content. You can optimize a number of video elements, such as the title, description, video, and other meta tags, to ensure that your videos reach the right audience.
Title
"Using an exact keyword in your video title can help you with rankings," according to Backlinko. In the end, higher ranking means more views and subscribers.
More here: 10 Best YouTube Keyword Tools for Boosting Video Rankings
Description
When writing the description for your video, make sure to include all relevant information such as keywords, timestamps, and links.
Timestamps allow viewers to select a section of the video to watch and jump right to it. Linking to other relevant videos in the description allows you to highlight other videos while also keeping your content engaging.
More here: YouTube Keyword Research: Everything You Need To Know
Video tags
Video tags assist others in finding your video. If you want to learn more about optimizing meta tags, check out this video:
You can also optimize your channel in the following ways:
Create an eye-catching thumbnail.
Upload a video transcript.
Create a start and end screen for your YouTube videos – A start screen so that people can see what your videos look like right away, as well as an end screen that is not dark and non-descriptive.
If you believe that simply optimizing your videos will get you more subscribers, you should reconsider. It is also critical to optimize your YouTube channel. Here's how to optimize your YouTube channel to gain more subscribers.
Tip #4: Optimize your YouTube channel
To increase your YouTube subscribers, you must optimize not only your videos but also your channel. Here are some of the simplest methods:
More here: how to get 1000 subscribers on youtube in a week.